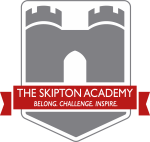 Children's Mental Support
ARE YOU WORRIED ABOUT YOUR CHILD'S MENTAL HEALTH DURING LOCKDOWN?
As a trailblazer school when it comes to mental health support we continue to work with our partners at Bradford & Craven Mental Health Support Team to ensure our parents are supported during these challenging times. Take a look at the poster for further details on how you can access additional support.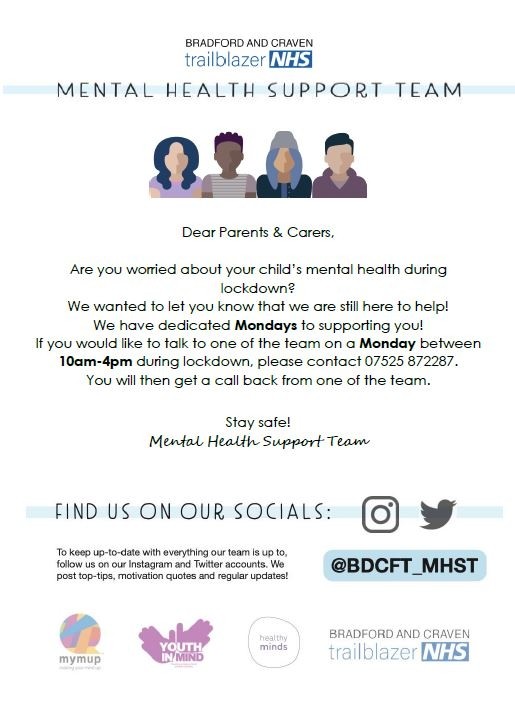 < Back to all news stories