The Royal Shakespeare Company performs at The Skipton Academy
We were delighted to host the RSC First Encounters version of The Merchant of Venice on Wednesday 23rd October, with a matinee performance for our own students, plus 128 students from our feeder primary RSC Associate schools, followed by an evening performance for the local community.
The performance was witty, lively, entertaining and brought Shakespeare to life for audiences of all ages and abilities! Our Art Dept made 3 very innovative caskets, which were used in the performances, presented by 6 of our students who were chosen to participate. The RSC said they were the best caskets they had seen from a school! Several other students were given opportunities to be involved in backstage and front of house roles; they were a credit to the school.
This is our second year of being an RSC Associate school and we currently have 18 RSC Ambassadors who have already been involved in various events and are responsible for promoting Shakespeare. Our next venture will be forming our own 'Craven Cluster,' working with our RSC Associate primaries towards a Playmaking Festival next Spring.
Mr McManus Academy Principal said "It was a wonderful event and one that shows the talents of the students who come to The Skipton Academy. It was also fantastic to have so many of our local Primary schools able to access a performance from a world class theater company on their own doorstep. We look forward to many more collaborations bot with the RSC and local Primary schools."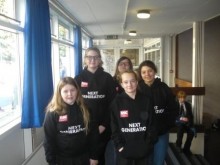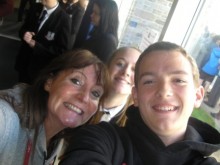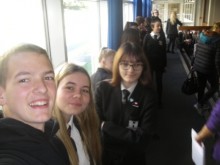 < Back to all news stories