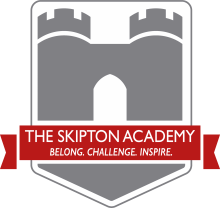 Re-Opening of Calder Block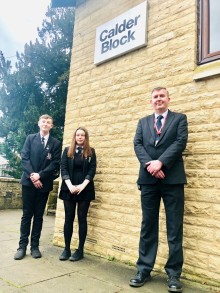 Today sees the completion of the first phase of the exciting redevelopment of the facilities at The Skipton Academy. This morning students were welcomed to newly re-opened Calder Block following extensive redevelopment over the past six months. Richard McManus, Principal, said "Calder Block is a visible symbol of the changes to the Academy over the past three years.  After years of a lack of investment we had to mothball the classrooms because of leaking roofs, discoloured ceiling tiles and inadequate lighting but now thanks to our work with Moorlands Learning Trust and the DfE the Block has been transformed with brand new fixtures and fittings to create a fantastic new learning environment ready for teaching. Similarly the roof has been redesigned to create two fantastic Art rooms which are light and airy. Our students in all year groups will benefit from this work for many years to come."
Mr McManus welcomed the newly appointed Head Girl and Head Boy, Karen Stinson and Alfie Lord who are both in Year 11 to cut the ribbon and formally open the teaching block. Calder houses five classrooms and two art rooms. The building has been fully refurbished with a new roof, ceiling, LED lighting, internal doors, carpets and new furniture.
Head Boy, Alfie Lord said "It's great to see how much better the new classrooms are compared to the old ones. I'm looking forward to having lessons in what is now a great learning environment"
MBC Building who were awarded the contract for the refurbishment are now starting Phase 2 of the £3.2 million investment which will include completing the perimeter fencing, redesigning the gym block and refurbishing White and Derwent blocks to create an Academy site fit for the twenty first century and the increasing numbers of students who are choosing The Skipton Academy.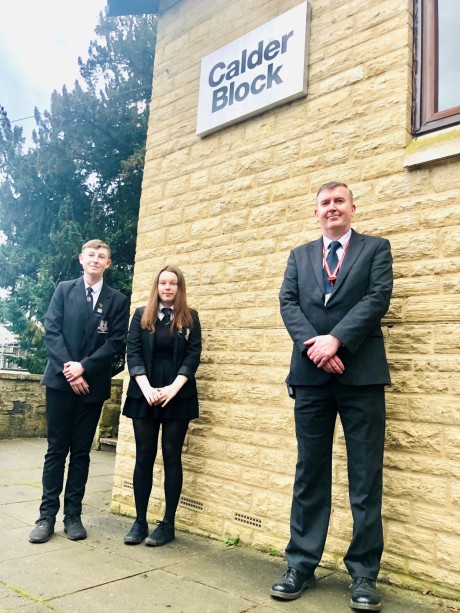 < Back to all news stories